May 28, 2020 • 46M
Compassion: Conversation with Dr. Stacee Reicherzer
Wild and Precious helps you make peace with your wild and precious life. Conversations, meditations, encouragements. A podcast by the Underbelly Project.
Compassion — Welcome to a Wild and Precious conversation with Dr. Stacee Reicherzer.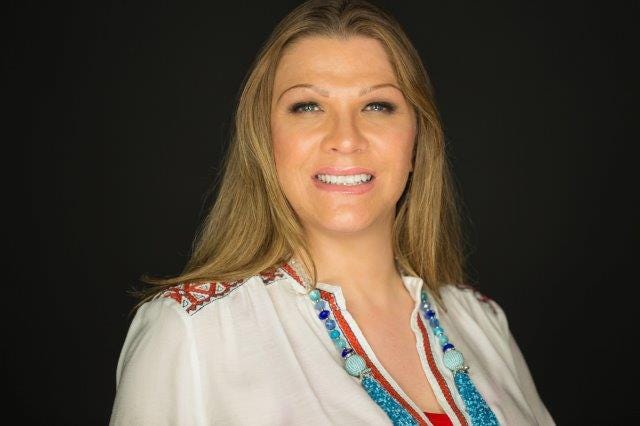 Our conversation started with the compassionate action Dr. Stacee took after the killing of Ahmed Aubrey and flowed from there into ways to work out your compassion muscle including making space for self compassion. One of my favourite parts begins around the 25 minute mark where Dr. Stacee talks about the opposite of compassion — resentment — and how important it is to listen when we feel resentment.
Dr. Stacee Reicherzer is a writer, educator, and speaker whose focus includes "helping people find their way out of the muck of Otherness with its rules of fear that we all came to live by." <= I love love love that quote from her website. She goes on: "I teach people to live fully and fiercely." Yes!
---
What we talked about:
First, What does compassion look like "on the ground" — what are some concrete examples of compassionate action?

Second, How can you work out your "compassion muscle" and become more compassionate, better able to widen your table and set a place or two for others?

Third, How can you avoid compassion fatigue and what can you do to "follow the money" when you feel resentment?

Fourth, We're all in a place where we need and need to extend compassion during this pandemic because it's novel for all of us.

Fifth, How can we avoid "virtue signaling" and dive into small action steps to create a more compassionate world and widen our tables?
---
Notes:
Onward to Thriving! Look for the Monday morning newsletter, and a conversation from the Wild and Precious podcast with Dr. Nancia Leath, founder, owner and clinical counselor and supervisor at Inward Core.

The Underbelly Project: A weekly workout for your emotional strength and flexibility. If you're not afraid to get dusty and maybe shed a few tears together, join us and let's get emotionally strong.
And please, if you know anyone who might like to share this journey, share this project. Excited to stay in the arena with you.